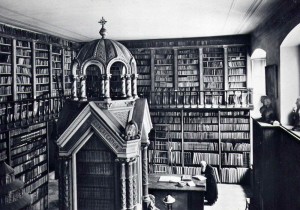 Armenia's National Archive will organize exhibitions dedicated to the 500th anniversary of the Armenian typography and 20th anniversary of the establishment of the Armenian Army.
The archive had organized over 14 thematic exhibitions dedicated to the establishment of the 15th anniversary of local self-governmental system. Moreover, it organized exhibition on the 20th anniversary of Armenia's Independence together with the Armenian Museum of History.
The archive cooperated with international organizations and concluded contracts as well, in particular, those with Georgia's and Finland's National Archives.
source: www.armenian-history.com