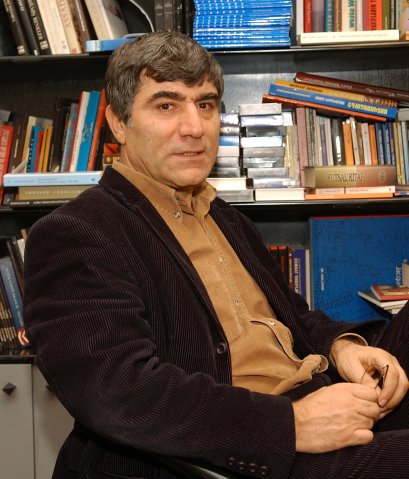 Hrant Dink - was born on September 15, 1954 and died on January 19, 2007. He born in Malatya (Western Armenia).
At the age of seven, he migrated to Istanbul (Kpols) together with his family. After divorced of his parents Hrant Dink was taken to Armenian Orphanage in Gedikpasa where he was raised by the Istanbul with his 2 siblings.
He got his primary and secondary education in Armenian schools. Immediately after secondary school, he got married to Rakel, a childhood friend from the orphanage. Hrant finished the Istanbul University's Science Faculty with a degree in zoology. Hrant served 8 months with the Turkish Naval Infantry Regiment in Denizli to satisfy his mandatory military service. He had three children with his wife.